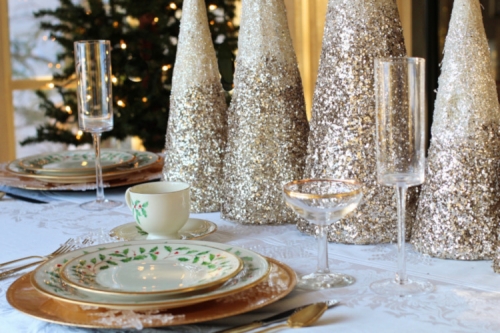 If you're planning a festive holiday party this year but don't want to pay the high retail prices to buy everything you need; especially if you're only going to use them once, Carr Hardware can have some better options for your party rental needs.

Planning a party, whether it's a smaller gathering or a company party, takes time and attention to details. If you don't plan on hiring and event planner then you'll most likely have help from friends, family or colleagues for the big event.

After you've decided on a date and sent out the invitations, it's time to get going on all the other details including vendors, caterers and most importantly- renting equipment.
The list of party rental equipment below will help assist providing ideas for your next party while making your party planning a little less stressful:

Tents: https://carrhardware.com/catalog/254220/tents-canopies
If you're planning a holiday party outdoors, you'll want a tent or two with sides to protect against any unexpected inclement weather. Make sure to include a portable heater on your list!

Tables: https://carrhardware.com/catalog/254227/furniture
One of the best layouts for a party is to have your guests sitting at round tables while the buffet is spread out on larger rectangular tables. If you're contracting a DJ for the event, make sure you have a table for them too! Check out Carr Hardware for a variety of table options.

Chairs: https://carrhardware.com/catalog/254227/furniture
Folding chairs are ideal for guests. They fold up and stack for easier mobility. Wooden folding chairs, plastic folding chairs and metal folding chairs are the most ideal for a party. Most of the guests may be standing up and mingling around anyway more than they are sitting.

Other Furniture: https://carrhardware.com/catalog/254227/furniture
You may want to add a couple of side tables to your party rentals; one as a beverage cart for coffee and other drinks, and one to set out your party favors for your guests. You may even want to display desserts on their own table separate from the main course foods.

Linens: https://werentlinens.com/
If you want your party to look just a bit more "upscale," go for linen table covers, rather than disposable plastic tablecloths.

If you need help on folding linen napkins, check out the Carr Hardware blog on suggestions to make your guests' tables look inviting!

Décor
Your decor depends on the type of party you're having. For Christmas and New Year's Eve, you want some reds, greens and whites; add some sparkle to celebrate the season! You can even add some ornaments to the tent lighting to spruce it up a bit.

Food & Drinks
What's a party without food and drinks? You can rent any one or all these items to help out with keeping your guests happy.
Commercial Coffee Urn
Insulated Beverage Dispenser
Stainless Steel Chafer
Bar; Drink Mixes
Beverage Fountain
Plates, Napkins, Flatware, Serving Utensils
Entertainment: https://carrhardware.com/catalog/254455/dance-floors
Again, keeping your guest's happy means providing entertainment for all. Whether you're planning an indoor or outdoor party, if you're having music, people will want to dance.

Protect your tile floor, carpet or lawn with a portable dance floor so your guests can kick up their heels without doing any permanent damage.

Another popular entertainment piece is a photo booth, so your guests can have a sort of souvenir of the event. https://carrhardware.com/catalog/254276/photo-booth

Kids Entertainment: https://carrhardware.com/catalog/254219/games
Instead of hitting up the local toy store to buy items that you'll need to find storage room for afterwards, rent a game or two to keep the kids busy and happy.

We hope these suggestions will help you! And if you need any more assistance or want questions about rental prices and availability, request availability online or visit Carr Hardware stores in Pittsfield, North Adams or Lee locations in the Berkshires. Rental not currently available in Gt. Barrington, MA; Avon or Enfield, CT. Happy planning.