Locations | Northern Connecticut, Western Massachusetts, Avon, Enfield, Great Barrington, Lee, North Adams, Pittsfield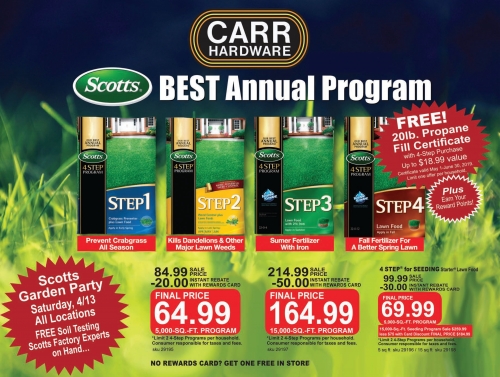 Get your Scotts 4-Step program today at Carr Hardware and you get 1) The lowest price available, 2) a Free propane tank refill certificate and 3) Rewards points. Plus at Carr you'll get Scotts factory trained experts to...
Offered By: Carr Hardware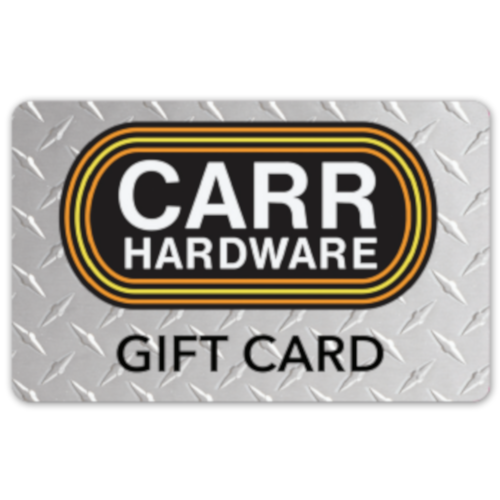 Our new gift cards are available in any amount from $5 to $5,000. They are redeemable for goods and services at any of our six locations. The cards are also available in a folding presentation card, ready for easy gift...
Offered By: Carr Hardware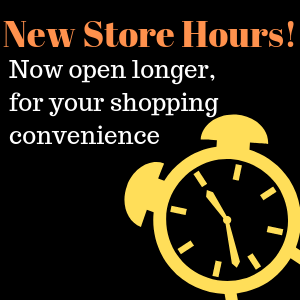 4/1 through 4/30/19
Starting April 1st, we are now open longer hours!