Rental Store | Delivery | Propane Refills | Engine Repair | Keys | Window Repair
• Avon (860-470-3053) • Enfield (860-265-3886) • Great Barrington (413-528-4520) • Lee (413-243-2541) • North Adams (413-663-6600) • Pittsfield (413-443-5611)
Computer Paint Matching
Looking for a specific color? We understand that paint can bring life and excitement to houses and other items, and we are happy to offer high quality and long lasting products to help you express yourself. With computer paint matching and a unique color center we can help you get the look you want for a price you can afford.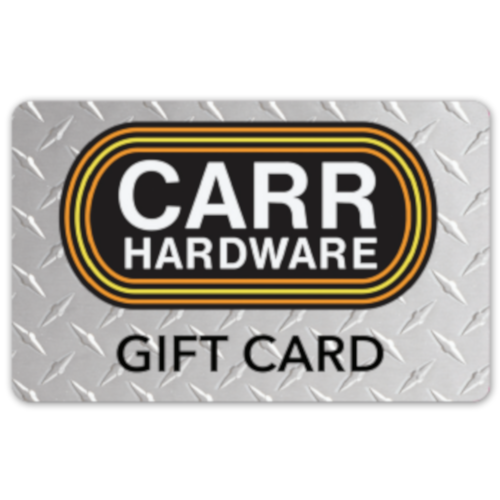 Our new gift cards are available in any amount from $5 to $5,000. They are redeemable for goods and services at any of our six locations. The cards are also available in a folding presentation card, ready for easy gift...
Offered By: Carr Hardware
May Bargain of the Month! The Four Seasons Courtyard Marbella Table features a black steel frame with a glass top.Get this sleek, stylish table for only $19.99! Not valid with any other discounts or sales.
Valid: 04/30/2019 - 05/31/2019
Offered By: Carr Hardware