Buy Tools, Hardware, & Supplies for DIY & Home Projects | Carr Hardware
• Avon (860-470-3053) • Enfield (860-265-3886) • Great Barrington (413-528-4520) • Lee (413-243-2541) • North Adams (413-663-6600) • Pittsfield (413-443-5611) • Carr Paint - Springfield (413-266-8235)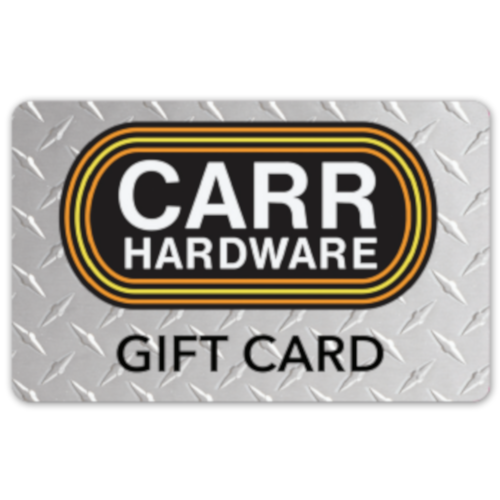 Our new gift cards are available in any amount from $5 to $5,000. They are redeemable for goods and services at any of our six locations. The cards are also available in a folding presentation card, ready for easy gift...
Offered By: Carr Hardware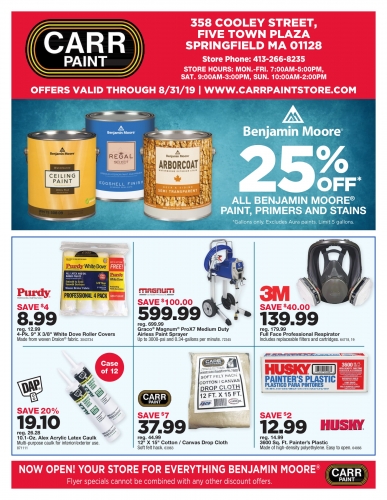 Going on now ONLY at our Carr Paint Store!25% Off All Benjamin Moore Paint, Primers, and Stains; plus additional savings on paint rollers, paint sprayers, and more!
View Flyer
Not valid with any other discounts or...
Valid: 07/23/2019 - 08/31/2019
Offered By: Carr Hardware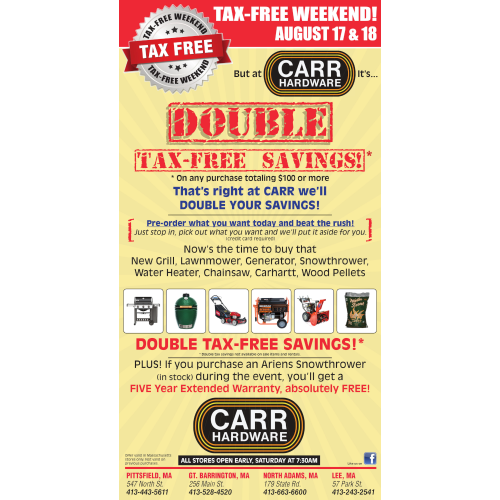 8/17/19 12:00am until 8/18/19 11:59pm
This Weekend only, August 17th & 18th! It's DOUBLE-TAX FREE WEEKEND!